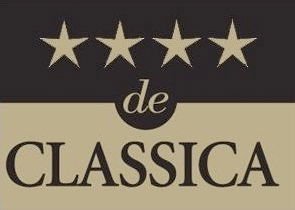 "The elegance of the Anches Hantées Quartet is marvelous in Mozart's Quartet No. 15, unfolding fluid and homogeneous ribbons. In this work inaugurating the inner exploration of the Viennese master, the interpreters choose flexibility, mirroring the mobility of feelings. [...] Bouncing syncopations, purity of sound and variety of articulations guide the interpretation of Beethoven's Quartet op 18 n°6 [...]. Les Anches Hantées sing and dance the Huit Esquisses by Philippe Hersant, the best part of this program. Organic and radiant, the four clarinets here expand their palette of timbres, summoning the listener into an evocative and poetic imaginary folklore."

Fabienne Bouvet, Classica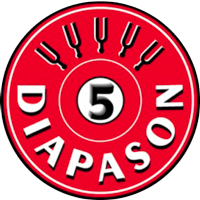 "The Anches Hantées Quartet demonstrates an extraordinary flexibility and bends to the most astonishing technical requirements, in transcriptions remarkably realized by Bertrand Hainaut, of string quartets by Mozart and Beethoven. [...] The Quartet KV 421 in D minor does not seem to be out of place in its new setting. Its character, often elegiac rather than tragic, where dark tones predominate, preserves intact the climate of interior solitude that is so characteristic of the score. [...] Les Esquisses is one of Philippe Hersant's most welcome scores and undoubtedly the jewel of the album. [...]"

Patrick Szersnovicz, Diapason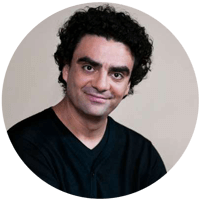 "The name of the group says a lot about the four clarinetists' sense of humor, but they also have a knack for delighting audiences at each of their concerts with programs that are as entertaining as they are lively."

Rolando Villazon, Stars von Morgen - Arte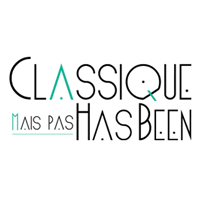 "[...] With their sensitivity and their homogeneous and warm tones [...] similar to those of the string quartet, the four comparses prove that this classical repertoire (Mozart and Beethoven quartets, editor's note) suits them perfectly. [...] Philippe Hersant composed Huit Esquisses for them, which they premiered in 2018 under the composer's watchful ear. These miniatures invite us into a universe that is sometimes disturbing, sometimes enigmatic, sometimes sunny, exploiting their timbres and virtuosity. [...]

Nathalie Niervèze, ClassiqueMaisPasHasBeen.fr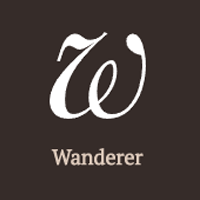 "A certain French Wagnerism is also heard, notably in the Romance for clarinet quartet, an original formation where the Quatuor Anches Hantées shines. [...]"

Wanderer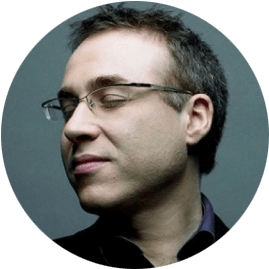 "A very original formation, four clarinetists who had the idea of putting their strengths together to create a very special repertoire."

Jean-François Zygel, Zygel Academy - France 2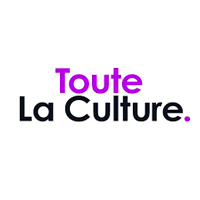 "The two transcriptions by Bertrand Hainaut are masterful: it seems that Mozart and Beethoven conceived their works for clarinets; we fully enjoy the different sounds and possibilities of these instruments, both known and unknown. Our four clarinetists, all virtuosos, transmit the joy and the desire to play, surprise us with unexpected expressions, seduce us with their permanent mutual dialogue. Such a beautiful CD will do honor to one's record library."

Victoria Tomoko Okada , TouteLaCulture.com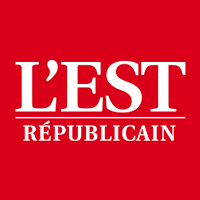 "[...] the Festival (Besançon International Music Festival, editor's note) did not forget the opera lovers, who found their happiness at the Granvelle courtyard with Les Anches Hantées, a unique quartet of clarinettists, who interpreted a resplendent program around great opera arias from Mozart to Offenbach and Puccini, but without diva. [...]"

Jean-François Schiby, L'Est Républicain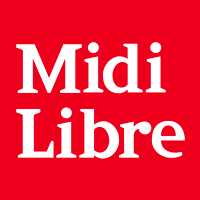 "...] the four clarinets of Les Anches Hantées draw from the operatic repertoire. La Traviata blends emotion and depth of mood, and the Intermezzo from Puccini's Suor Angelica, with its suspended arpeggios, is just as captivating. If the famous Bacchanal from Samson et Dalila by Saint-Saëns allows us to savor the virtuosity of the sopranos, the dialogues with the bass and the astonishing basset horn, we also discover with pleasure The Queen of Sheba by Goldmark. Khatchaturian's rousing Galop concludes with humor and glee."

Michèle Fizaine, Midi-Libre
Based on a foundation of 18 years of experience, concerts in France and all over the world, the Anches Hantées Quartet (Quatuor Anches Hantées / QAH) is a unique and leading formation, developing its repertoire through transcription and creation of works of music.
In addition to gracing the most beautiful auditorium stages and festivals in France such as Arsenal de Metz, Salle Gaveau, Opéra de Tours, Salle Cortot, Festival Radio France – Montpellier Occitanie, Flâneries de Rs, and Folle Journée de Nantes, this authentic cultural player has also performed at the event halls of St Jean de Rives, and Juvisy, la Halle aux grains de Lavaur, and the INJS (National Institute for the young deaf), as well as in various prisons and community centers.
For its 18th anniversary in 2020, alongside Malinconia, the QAH will focus on spreading new roots. Building upon the tradition and history of the string quartet to support their present and future artistic engagement, the QAH is boldly evolving to meet the next big challenge with finesse.
Forging its own path as a catalyst for discovery and rediscovery, establishing a flawless link between its repertoire and its audience.
This very audience receives with open arms the interpretations of four musicians, animated by the pleasure of playing, giving, sharing and inventing.
 The 2020 season will unveil their rendition of "Ma Mère l'Oye – Voyage au Pays des contes" (Mother Goose – Journey to the land of fairy tales), revealing two creations by Peirani and Dubugnon, a new opera without a diva, and a new opus for strings derived from Beethoven and Fanny Mendelssohn.
The story continues…
Nicolas Châtelain
B-flat clarinet and E-flat clarinet
Romain Millaud
B-flat clarinet
François Pascal
B-flat clarinet and F basset horn
Elise Marre
Bass clarinet