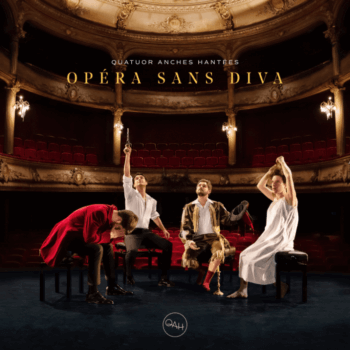 For this opera program, no diva, no coloratura, no baritone-martinist, but a quartet of multi-voiced clarinets that does justice to some of the most emblematic pages of the operatic repertoire.
Johann Strauss – Ruggero Leoncavallo – Giuseppe Verdi – Jules Massenet – Nikolaï Rimsky Korsakov – Amilcare Ponchielli – Károly Goldmark – Giacomo Puccini …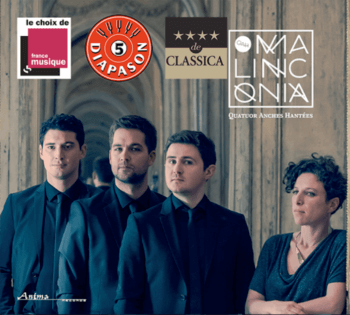 The Quatuor Anches Hantées imagines how Mozart and Beethoven would have written if they had had access to modern clarinets. "The Quatuor Anches Hantées demonstrates an extraordinary flexibility and effortlessly demonstrates astounding technique."
"Les Esquisses (Sketches) has turned out to be one of the best scores from Philippe Hersant (born in 1948) and is without a doubt the jewel of the album.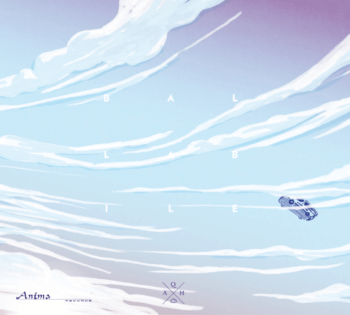 Recorded at the Auditorium Saint Pierre des Cuisines in Toulouse in February 2017
This album is the fruit of 15 years of hard work and research. It's a labor of not only love, but good humor! Made in the image of the QAH; simple, warm, relaxed, without a main underlying theme.
The first movements of the quartets of Debussy and Revel respond to the works for strings by Mozart and Mendelssohn. The orchestra is celebrated with Strauss, De Falla and Rimsky-Korsakov, and the piano is represented through the miniatures of Ravel and Chabrier.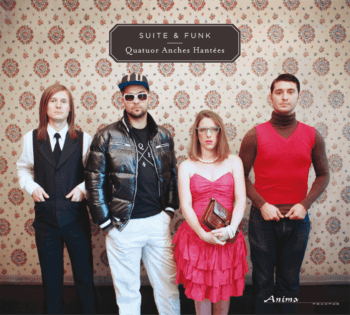 Suite et Funk is the combination of unedited transcripts and unpublished original compositions from the end of the 20th Century and beginning of the 21st century. This is the perfect compromise between French musical tradition and American funk, the genius of the older generation – Debussy, Ravel – combined with the fresh sound of the new wave – Connesson, Dubugnon.
This record is like an XXL foie gras with barbecue sauce menu. It rocks !
Boucle d'Or et Autres Contes – Livre / disque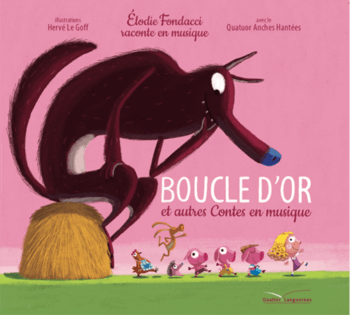 Boucle d'Or et Autres Contes – Livre/disque
A beautiful collection of five children's tales combining both well-known and lesser-known stories, told by Élodie Fondacci.
Boucle d'or et les trois ours
Le lièvre et le hérisson
La petite poule rousse
Les lutins cordonniers
Les trois petits cochons
Only available in french.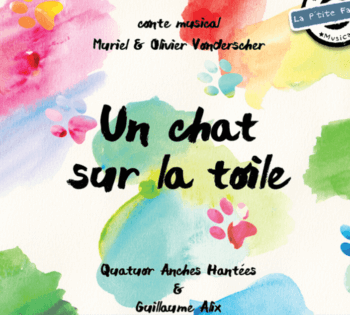 Story by Muriel et Olivier Vonderscher, ordered by the Conservatory of Pont Audemer and created in October 2014 at L'Eclat in Pont Audemer.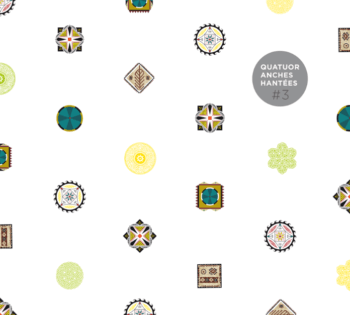 Without a doubt, the third opus, soberly entitled #3, is the most serious. Recorded in 2010, a few years after the quartet became the first Paris Conservatory laureate in this formation, this disc dares to tackle the gravity of Brahms, the lyricism of Puccini and the ardor of Dvořák.
Transcriptions of Bernstein's Candide Overture and Smetana's Dance of the Comedians quickly became QAH hits.