Quatuor Anches Hantées celebrates its 20th anniversary!
Générations France Musique : March 19th / Radio show about the 20th anniversary of QAH, Opera sans Diva and the new Fanny M !
(QAH passage around 01:34:30)
L'Onyx, 1 Rue des Fauvettes, Plaisance-du-Touch (31)
Festival Pro Musica / Aglaé Moyne Hall, Pamiers (09)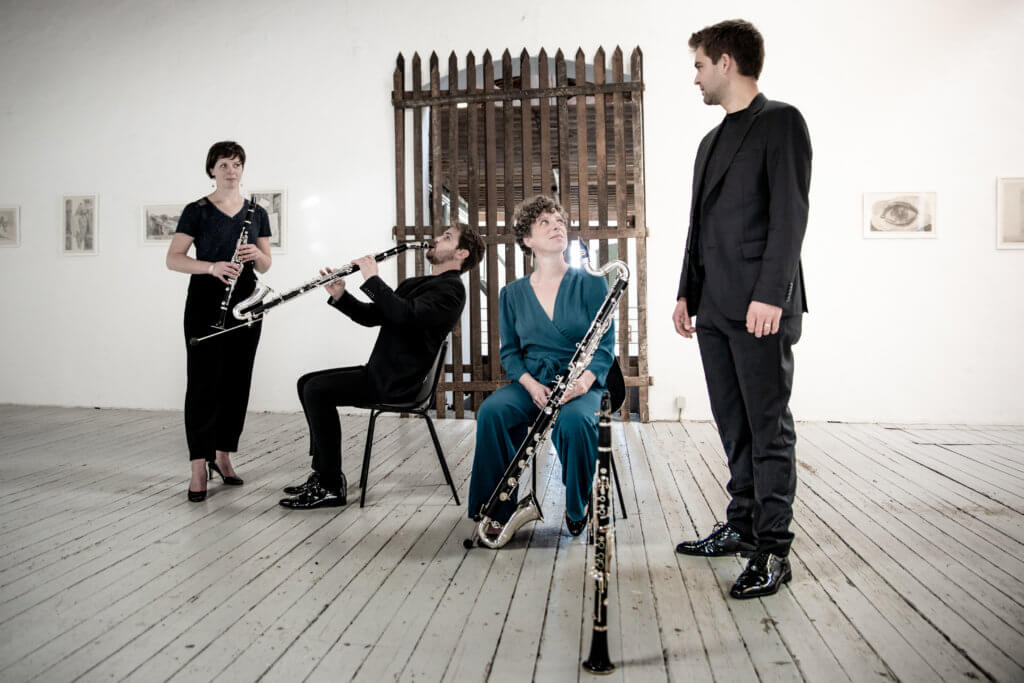 Based on a foundation of 20 years of experience, concerts in France and all over the world, the Anches Hantées Quartet (Quatuor Anches Hantées / QAH) is a unique and leading formation, developing its repertoire through transcription and creation of works of music.
After Malinconia, the Quartet launches a new project – FANNY M.
Does it tickle your curiosity?
He creates his own path. It is a lever for discoveries and rediscoveries, establishing a seamless link between its repertoire and its audience. This same public receives with open arms the interpretations of four musicians animated by the pleasure of playing, giving, sharing and inventing.
Become a sponsor of the QAH and help the Quartet's influence and continuity.